Furniture and Antique Furniture Repair and Restoration
We specialize in antique furniture reupholstery and antique furniture refurbishing. With our top-rated furniture and antique furniture and leather upholstery repair services, we transform your pieces and make them look even better than new. Trust our team of seasoned, skilled artisans to maintain your furniture's integrity and style while restoring it to its former glory.
Our veteran rstaff has all the tools and instruments needed to beautifully restore your furniture and repair furniture and antique furniture upholstery. They treat every piece and antique furniture restoration project with the highest level of care. When refinishing antique furniture, each individual craftsman also brings years of experience and an impeccable eye for detail to the task.
Caning
Gold leafing
Leather reconditioning
Stripping
Upholstery repair
Wood carving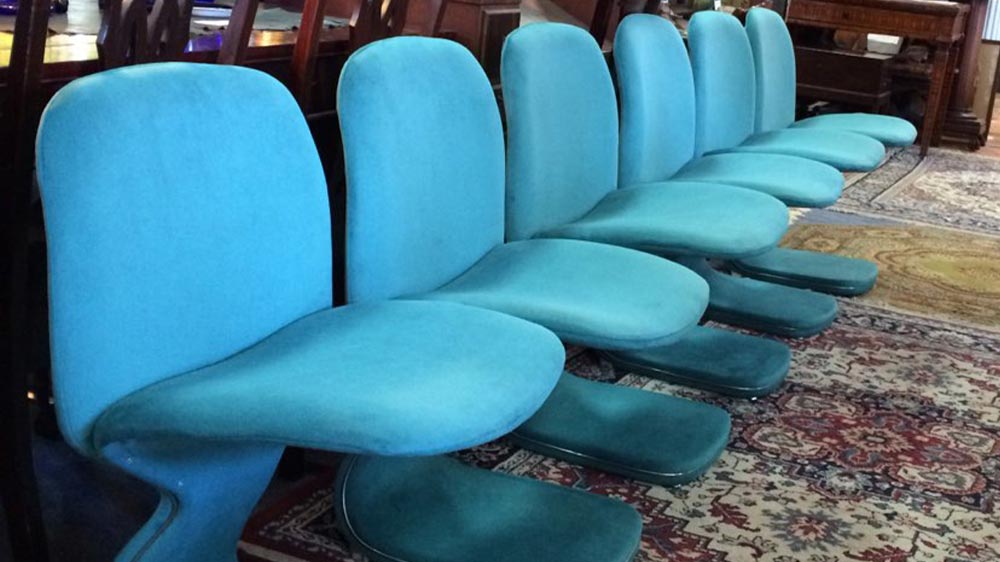 A Trusted Antiques Dealer
Shop for the best antique finds you'll discover in Farmington Hills, MI when you browse our 5,000 square foot boutique showroom. We've curated an immense collection of antiques that have traveled through history from bygone eras. From unique gifts to one-of-a-kind home décor pieces, our showroom has something for everyone.
Additionally, we employ certified appraisers who assess the value of any antiques you'd like to sell. These professionals offer you a fair price for your unwanted antique goods. Clear out the clutter in your home or office by selling us your vintage and historical items!
The Works Featuring Daviddi Antiques

Part 1
Part 2
Sit Comfortably with Us
Whether you're buying, selling or restoring an antique or furnishing from any era, there's no better place to do it than Daviddi Antiques. Contact us at 248-426-7755 now to speak with one of our knowledgeable employee about our antique wood restoration services, vintage furniture repair, or to inquire about showroom hours.